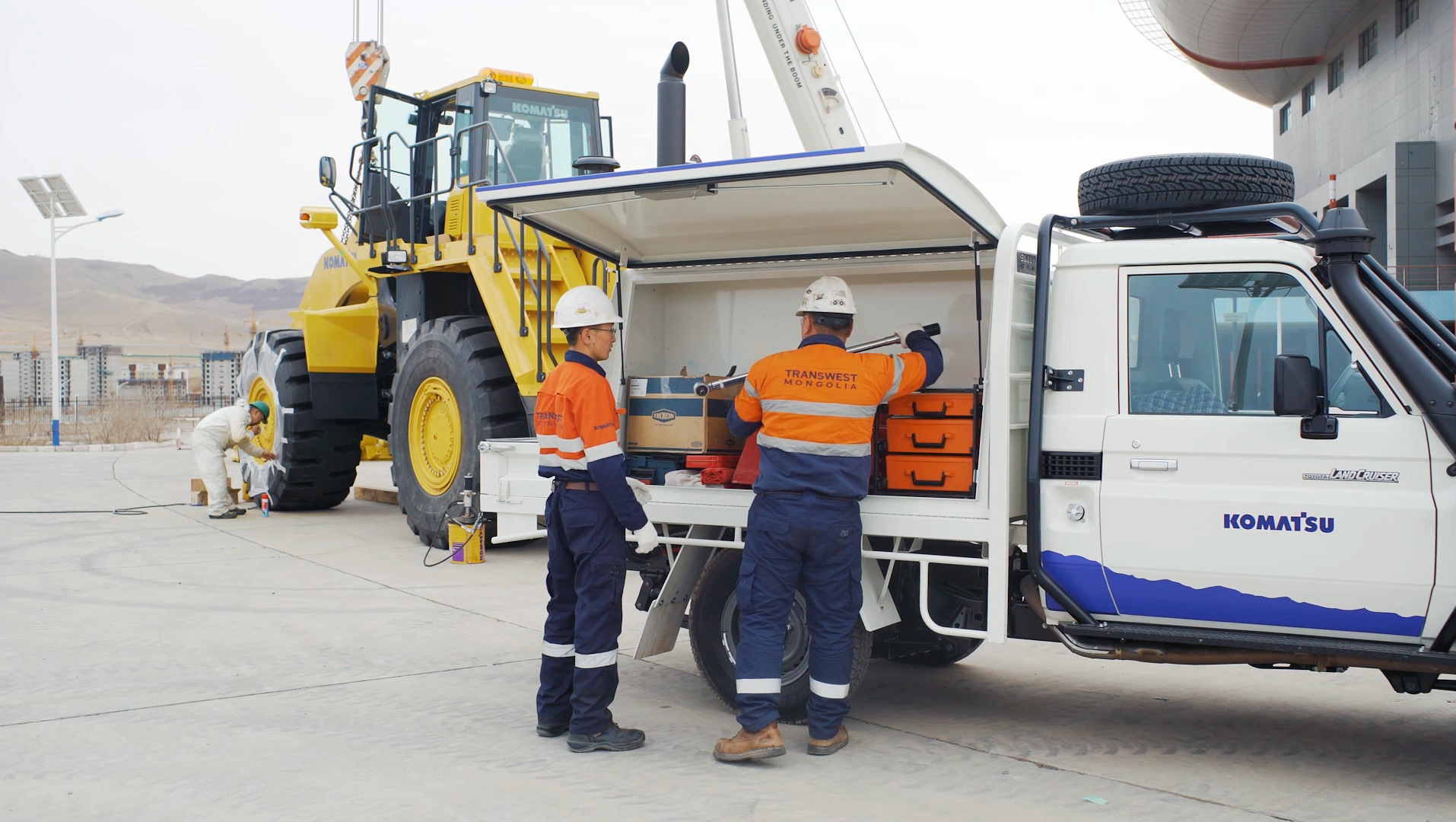 Experienced equipment dealership focused on solutions
TRANSWEST MONGOLIA LLC is a Mongolian leading mining and construction equipment distributor with exclusive KOMATSU dealership rights. We are supported by the strength of Sumitomo Corporation, one of the most successful and respected corporations in the world today as well as the operational and technical expertise of SMS Equipment Canada, one of the largest KOMATSU dealers in the world.

The exclusive Distribution Agreement authorizes Transwest to represent Komatsu Ltd. on all equipment sales, parts, service, component remanufacture and rebuild offered by Komatsu Ltd.
We are dedicated to continuously improving our services and product offerings to meet the unique requirements of our customers. Partnering with leading manufacturers and our employees, TRANSWEST strives to be your number one solutions provider in the mining and construction industry.
To be the #1 equipment and solutions provider to our customers.
By knowing the needs of our customers and through our highly trained, safe and mobile workforce, Transwest Mongolia will be the number one solutions provider in the heavy equipment industry. We is here to provide you with the right solution for your application.
Safety: We work "safe by choice not by accident." Read our Safety Vision
Truthfulness: We believe in uncompromised honesty and integrity with employees, customers and suppliers.
Respect: We respect the beliefs and opinions of all people.
Performance: We encourage our employees to always perform to the best of their abilities, meeting the expectations of our customers and our company.
Recognition: We continually recognize the many individual achievements of our employees.
Lifestyle: We ensure the needs of our employees are always met without losing sight of the requirements of the business.
Community: We support the causes our employees believe in and the communities we live and work in. Our Community Efforts
Attitude: We maintain optimism and remain dedicated to carry out our business according to your values.