PREVENTION is the KEY
The installation of an automatic fire-fighting system on a vehicle is an effective strategy to reduce the risk of harm to personnel and damage to the vehicle. The fire-protection strategy must include a detailed hazard analysis that focuses on the sources of fuel, heat and potential ignition. Automatic fire-fighting systems comprise three main segments: detection, actuation/control and suppression elements.
• Detection: Protected areas are generally the engine(s), generators and hydraulic plant, but electrical service areas can also be protected.
• Control and actuation: The control units should provide detailed system information on alphanumeric displays. Machine operators can then easily determine system readiness or identify system faults. The control units should be mounted for easy operator access, so that the display can be read and the controls can be reached.
• Suppression: The location and number of nozzle and detection devices is also important. Nozzles are generally connected to the agent storage cylinders via hydraulic hoses. Their location is based on the system manufacturers' published performance characteristics, as well as an evaluation of areas that require critical coverage.
• Training and service
Training schedules should include regular, recurring sessions for site personnel and cover all aspects of site safety. The fire-protection system manufacturer or authorized representative should always perform service and maintenance of installed systems.
Fire safety is a critical element of any mining safety program. Time and resources are required to make it effective. With knowledge and planning, clear and substantial risk reductions can be achieved in nearly any mining operation.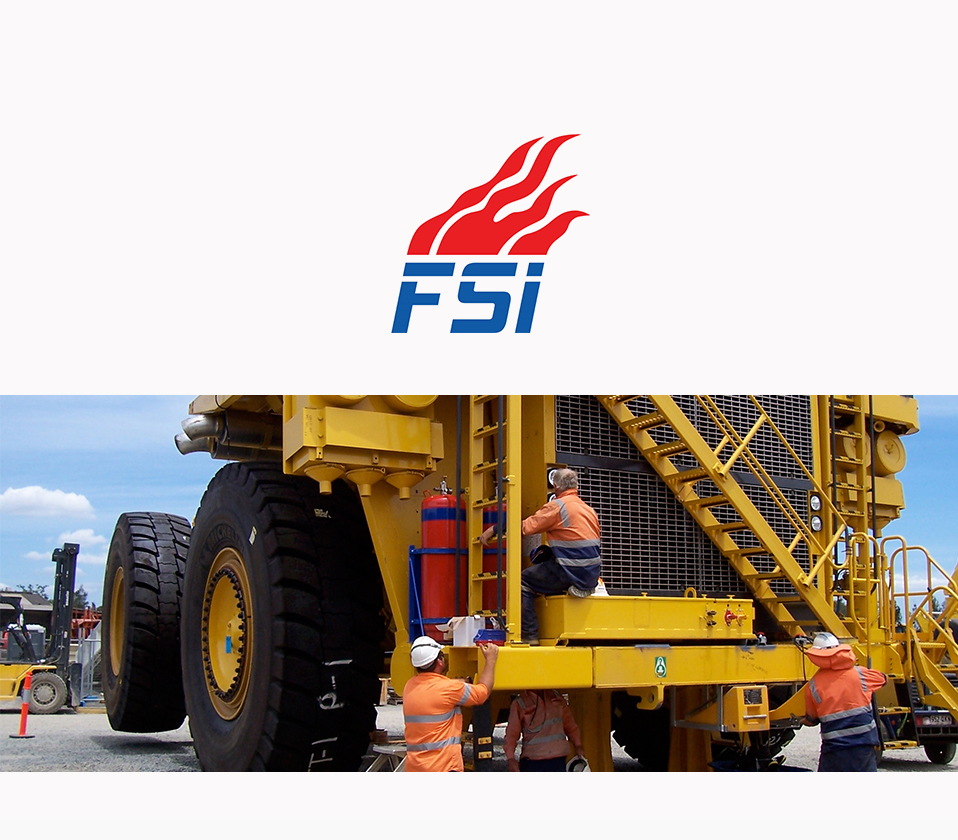 FIRE and SAFETY Industries (FSI)
Transwest Mongolia represents Fire & Safety Industries (FSI), an Australian owned leading global entity in the fire protection industry. FSI provides its customers with quality products at competitive prices with industry best practice after sales support. FSI manufactures, installs, and maintains its own state-of-the-art system called the 'Foam-Guard Fluorine Free Fire Suppression System'. This system can be configured to suit all applications whether in mining, agriculture, forestry, construction, transportation, marine, or manufacturing industries.
https://fireandsafety.com.au/