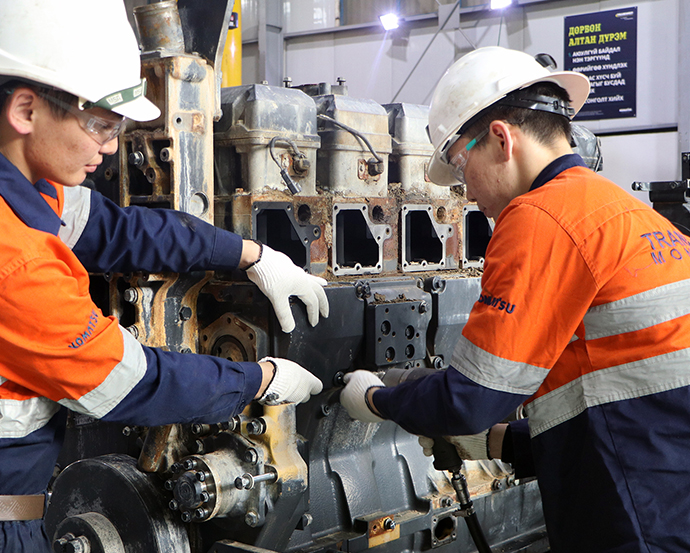 ​We push ourselves every day to provide a "Best in Class" remanufactured product to our customers.
We're proud to be recognized as an industry leader in component remanufacturing. Our certified technicians use in-depth Quality Management System to ensure that our remanufactured components meet strict OEM specifications. In essence, if it doesn't meet our standards, it won't meet yours. Our primary focus on Remanufacturing includes:
​Electrical Rotating Apparatus
Engines, Transmissions, Powertrains, and Suspensions
Hydraulic Components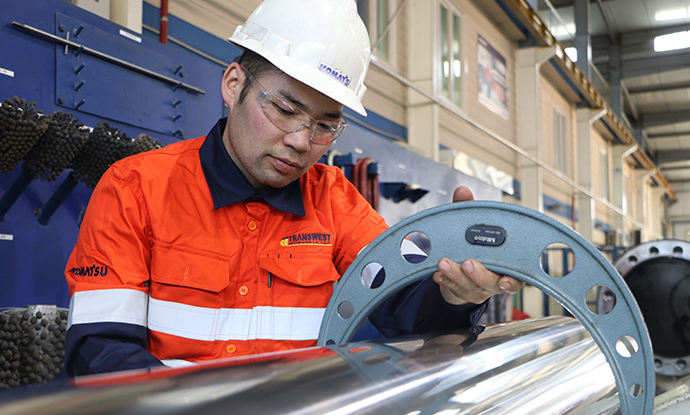 We want to save your cost by offering high quality, affordable and readily available replacement parts.

Trained technicians, modern facilities, precision tooling, and full in-house machining capabilities. With direct OEM and factory support, we are continually striving towards product improvements that lower owning and operating costs. We hold regular customer focus groups to get feedback to ensure that our focus is on improving our products in ways where you will see the most value.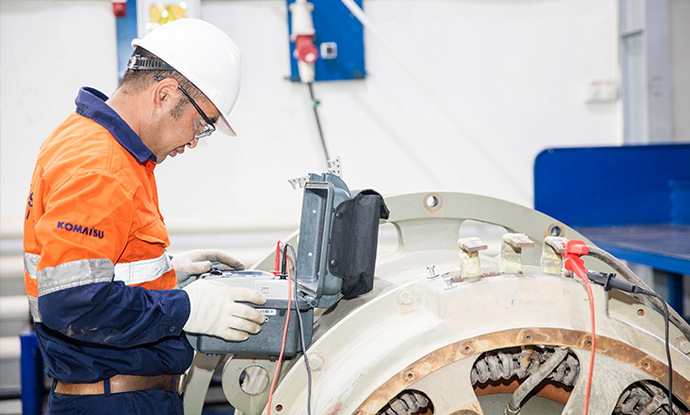 Non-Komatsu Equipment?

Transwest is known for selling and servicing Komatsu equipment, but we also provide remanufacturing expertise for heavy machinery equipment brands including Caterpillar, Hitachi, Bucyrus, Liebherr, Hyundai etc. We maintain strategic alliances with key business partners to ensure the availability of parts and technical information for all non-Komatsu equipment.
Electrical Rotating Apparatus:

This highly specialized department is a leader in the electric driven haul truck business and electrical driven power trains. Transwest has all the processes captured in-house including testing, dynamic balancing, machining, rewind of electric drive components, remanufacturing of rotor assemblies, and vacuum pressure impregnation (VPI) which results in tighter quality control and turnaround times.
Engines, Transmissions, Power trains, and Suspensions:

Transwest performs remanufacturing on Komatsu and Cummins engines. We also remanufacture all powertrain components including transmissions, torque converters, PTO's, final drives, steering clutches, differentials, axle assemblies, and corner suspension groups.
Hydraulics:

Komatsu is the world leader in hydraulic excavator technology and reliability, which brings Transwest's Hydraulic Reman department to the forefront. The expertise of our Certified Technicians and our engineering abilities are leveraged throughout the complete remanufacturing process of hydraulic pumps, motors, cylinders, control valves, brakes, and accumulators. Transwest designed hydraulic test benches, cylinder benches, and tooling is all part of our commitment to ensuring we meet world-leading benchmarks